Page display options: 1-column;
3-columns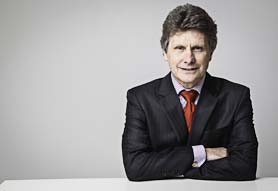 My Christian ministry and church
Hello, my name is Simon Measures. I'm the Christian minister behind the Teaching Pages web site. I've been in Christian ministry since 1975 and I have been ministering over the internet via email and web pages since early 1997.
I am also the pastor of Harvest Field Church. This is the church my wife, Ruth, and I planted in Cheltenham in 1992.
The emphasis in my ministry is on Christian teaching (while maintaining pastoral care as a priority within the church). I have a heart-felt desire to see Christians well established in their faith. I delight to see believers grasping the wonder and power of the precepts and promises of God.
Visit my church web site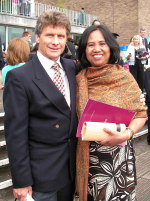 My town, my wife and our children
Ruth and I live in Cheltenham. Cheltenham is in the beautiful county of Gloucestershire in England. Nearby are the Cotswold Hills which we can see from my office and from some of our bedrooms.
Ruth and I work very closely together in ministry. We begin each day in prayer and counsel together. We unitedly respond to prayer requests and promptings by standing together in agreement about them.
Besides aiding me in ministry Ruth also keeps the house looking great and cooks superb meals. This is an big job because, not only are some of our own children still at home, but we also accommodate foreign students studying English in Cheltenham.
We have five children - Ben, John, Julianna, Angelina and Arthur.
Visit our accommodation web site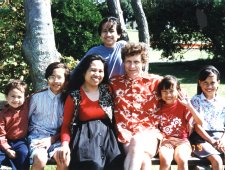 Origins and children's schooling
Ruth originates from Klaten in Central Java, Indonesia. I met her there in 1980. Our eldest son Benjamin was born in South Sumatra, Indonesia. John in Singapore and Julianna and Angelina in Jakarta. Arthur was born in Cheltenham, England. [The family photo shown here was taken in 1996.]
Prayer has played a very important part in the lives of our children. Ruth and I have prayed over them from their earliest years. In those prayers we have quoted to the Lord often His wonderful promise found in Isaiah 54:13. This begins, "All your children shall be taught by the Lord."
I home schooled the children in their foundational school years. This continued until 1997 when they entered state financed schools. They excelled in the local schools they attended, not only continuously getting good grades, but also finding favour with both teachers and pupils alike. Arthur is still in school. The older four all went on to good universities, two of them attending Oxford University.
Guidance for homeschooling (UK)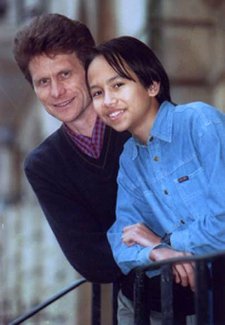 Internet ministry - early beginnings
The very first version of the Teaching Pages web site was designed and built by my son Benjamin at the age of 14 in 1997. He presented me with the vision at a time when Christian ministry via the internet was at a very fledgling stage. It didn't take me long to recognise what an amazing opportunity it was presenting for ministry to all the nations. (The accompanying photo appeared in a newspaper at the time reporting on the web site.)
Ben continues to provide great support and help to my ministry. Thanks to him I'm able to run the Linux operating system on my office computer. These days Ben is a partner in an IT security and forensics company.
After the first version of Teaching Pages I took over the design and build of the Teaching Pages web site. I now construct and maintain the site using xml and xslt. As a spin off from this I occasionally do "tent-making" building web sites for organisations and small businesses. (Tent-making refers to apostle Paul's occasional occupation.)
Visit my web site design site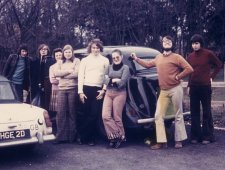 Simon's background in education
Having grown up in Coventry, England and I went on to study at St Paul's College, Cheltenham starting in 1970. I specialised in physical education and received a degree in education (B ed) from Bristol University in 1974.
[For my old college friends who may come across this page: you knew me as Peter Weaver. I changed my name in 1989.]
My degree path was leading me towards teaching in secondary schools in Great Britain. However, the serious accident I suffered in 1972, which you will read about below, changed my perspective on life and the exploration of life that followed took me away from the British Isles.
University of Gloucestershire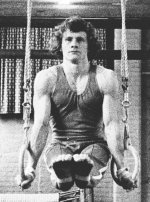 Simon's gymnastics background
The following appeared in the official magazine of British Gymnastics "The Gymnast" in February 2008:
"A competitive gymnast in his youth, Simon was schooled at Ullathorne Gymnastics Club in the 1960s, representing English Schools and performing at the Gymnaestrada in Basle in 1968. However, in 1972, an unsupervised triple back somersault on the trampoline resulted in a broken neck and the beginning of a long journey."
"From being paralysed from the neck down, an amazing eighteen months later Simon was back on his feet. His life took him overseas to Holland, and then Indonesia, and eventually full circle back to the UK..."
British Gymnastics Association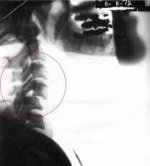 Seaching for God
Simon now continues the story in his own words - my recovery from being paralysed after breaking my neck was more than amazing, it was miraculous! Lying on the trampoline after the accident I cried out to God with all my heart. What followed the world calls an incredible series of coincidences. It would be better called God-incidences - the right people were at the right places at the right times to make a recovery possible.
By it I realised that some great goodness had been shown in my life. I was over-awed that I had survived this and was recovering. I asked the questions of myself over and over, "Why me rescued out of this? For what purpose?". I left hospital determined to search for the meaning and purpose that I now felt my life was meant to have. I didn't realise it at the time but it was a search for God and His meaning and purpose for my life.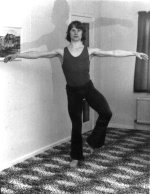 Coming to Christ
My search took me to Holland where I trained (for one year) as a contemporary dancer - a real testimony to how good my recovery had been! Finally, one weekend in the summer of 1975, I found myself in the presence of some Christians in a coffee bar in Amsterdam.
When I got home I thought, "They have what I want. They believe in God maybe I'll find what I want by believing in Him." I then prayed, "God if you are real and you personally love me - show me!" That prayer started something off that really has never stopped since. Almost as soon as I prayed that prayer I started experiencing God "whispering in my ear", showing me little things in every day things that increased my peace and my realisation that He is real.
Almost from that day a new peace or composure came into my life that I'd been desperately in need of. Gradually day by day more and more of that peace and a sense of God with me came to me. It was only a matter of weeks after that that I was firmly convinced God was real and He loved me.
A few months later I prayed and accepted Jesus as my personal Saviour. I was born again and my whole life started over again. I was a new creation in Christ Jesus. I was over-joyed. At last I had found that for which I had been searching. I had found God and a relationship with Him as a privilege through His Son, Jesus Christ. John 1:12-13, Romans 10:9-10.
To be continued
Simon's Family Year 2008 - Slide Show
Loading...
Simon's Family Year 2009 - Slide Show
Loading...